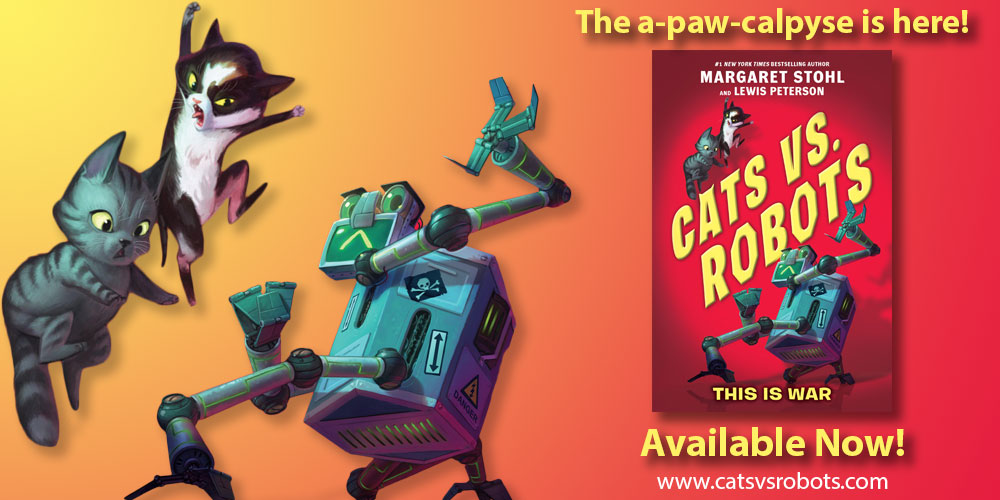 The a-paw-calpyse is here!
The Robot Federation and the Feline Empire have been at war for so long, no one remembers how or why it started. But now that fight is coming to a tiny primitive planetoid…a blue speck called Earth. The mission for both cats and robots: retrieve the Singularity Chip. With the chip, cats can live past their nine lives and robots are granted eternal battery life.
Meanwhile, twin siblings Max and Min Wengrod are as different as can be—their parents may be the only thing they have in common. Min always gets good grades, loves to read and build robots. Max hates school, prefers to draw and play games, and spend time online with friends. When Max rescues two orphaned kittens and is determined to keep them, Min is horrified that these furballs could interfere with her chances at the Battle of the Bots competition. But hidden forces are at play in their own house, and the larger war between cats and robots is fast approaching. The twins must put aside their differences and realize that the best decision between technology and biology—might be none at all.
New York Times bestselling author Margaret Stohl and Lewis Peterson's hilarious middle grade debut is a delightfully spun tale of robot overlords, secret feline agents, and Earthling humans who are in for a real catastrophe. Illustrations by Kay Peterson.
[A] mix of tech and kitties, STEM and heart.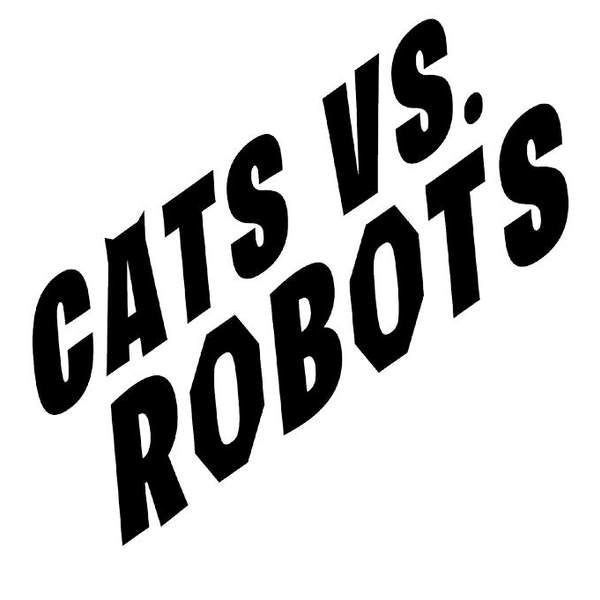 Artwork from the book!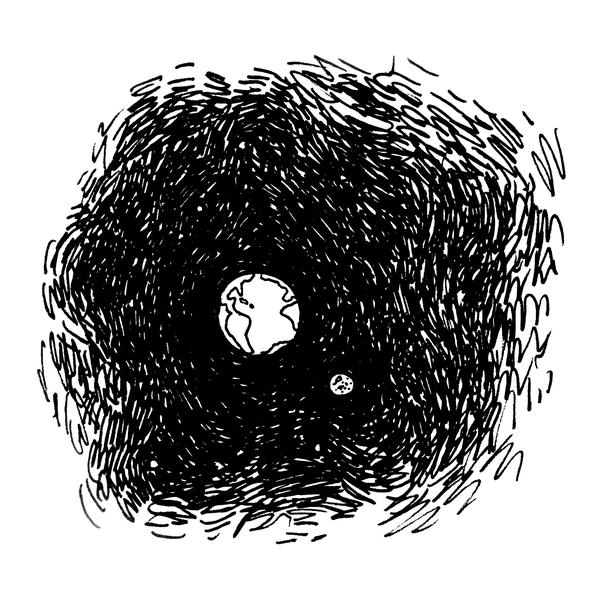 Earth.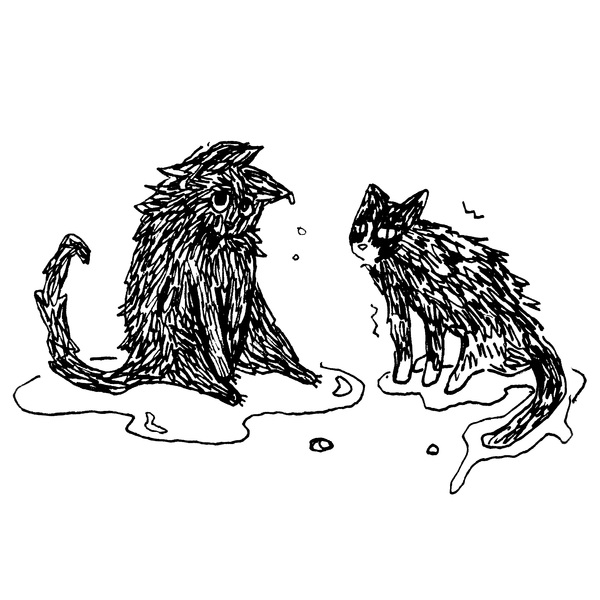 Stu and Scout, all wet.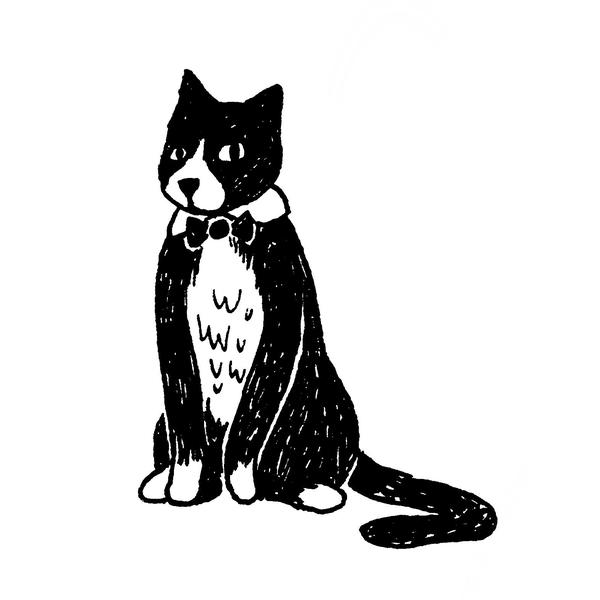 Pounce de Leon, aka Pounce.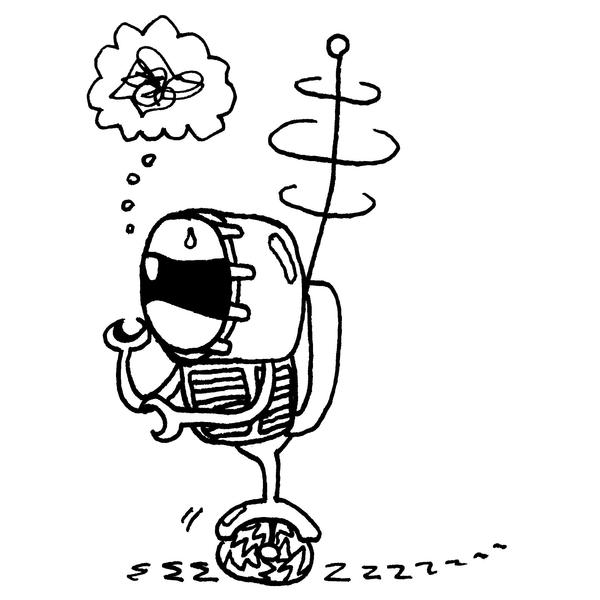 Sir Beeps-a-Lot, aka Beeps.
Obi the cat.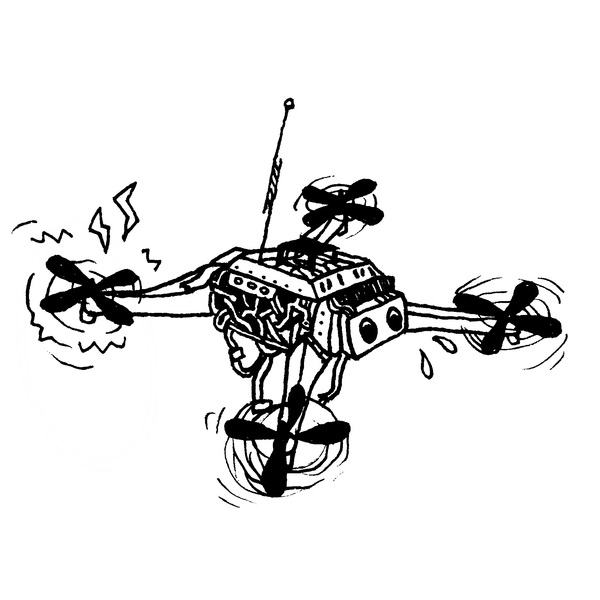 Joan Drone.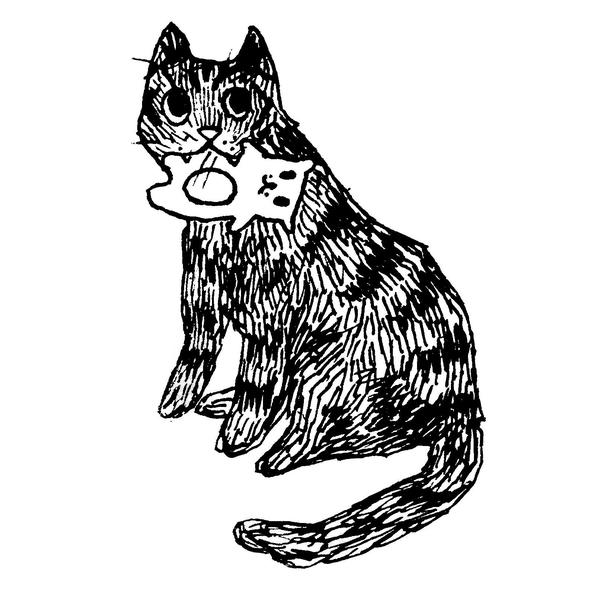 Stu's successful hunt.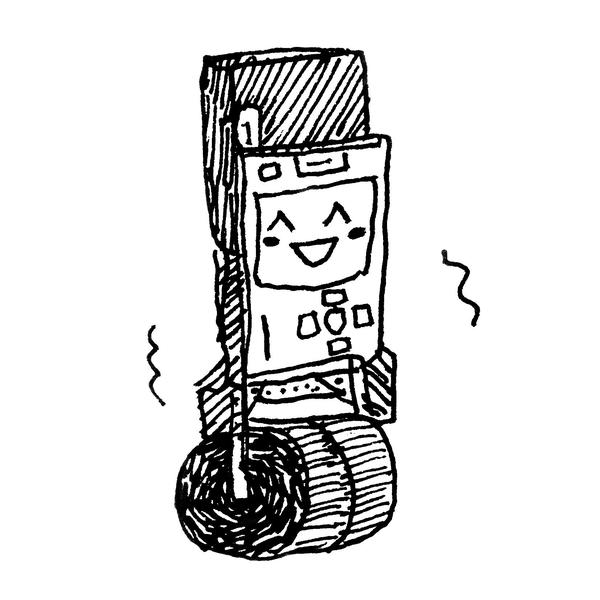 Tipsy!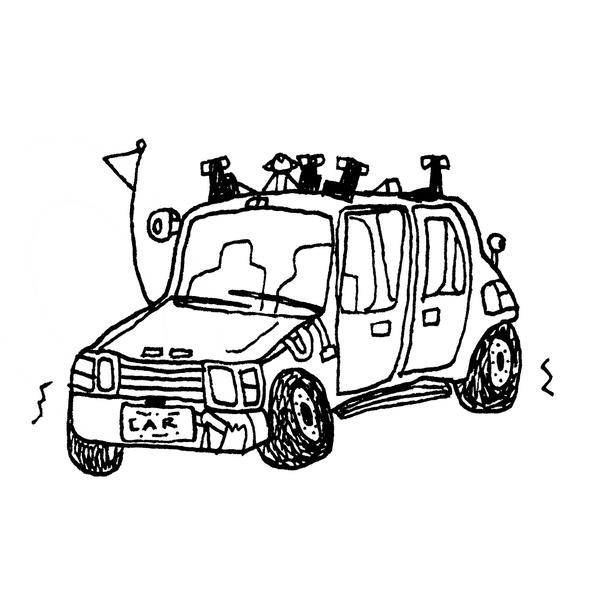 Computerized Automotive Responder, aka CAR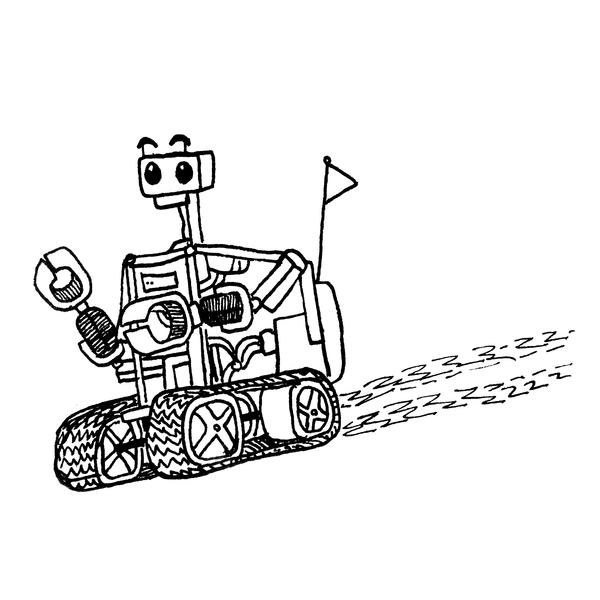 Drags!
Chaos ensues! This story fits squarely in the subgenre of goofy, outer space–based comedy. Promotion of STEM skills, the drama of a robotics competition, and a gender-nonbinary role model also enhance the text. Recommend for cat lovers and 'Captain Underpants' fans.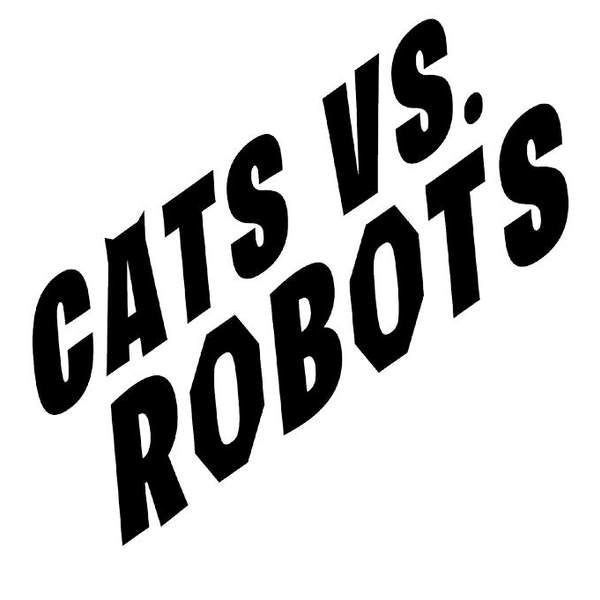 Our cats!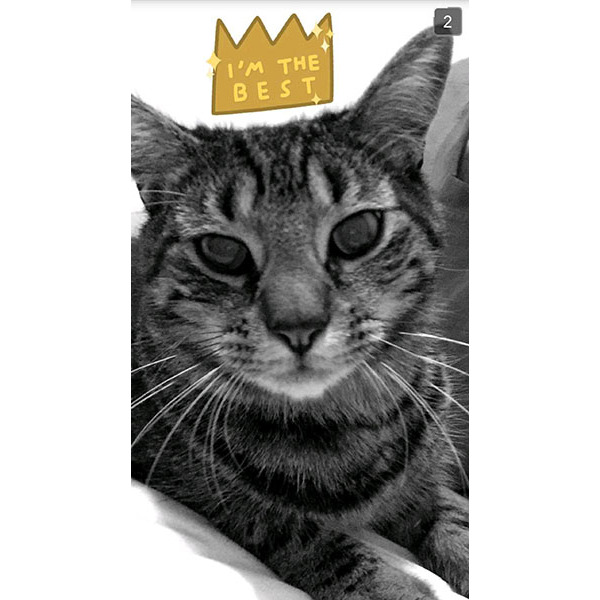 King Stu.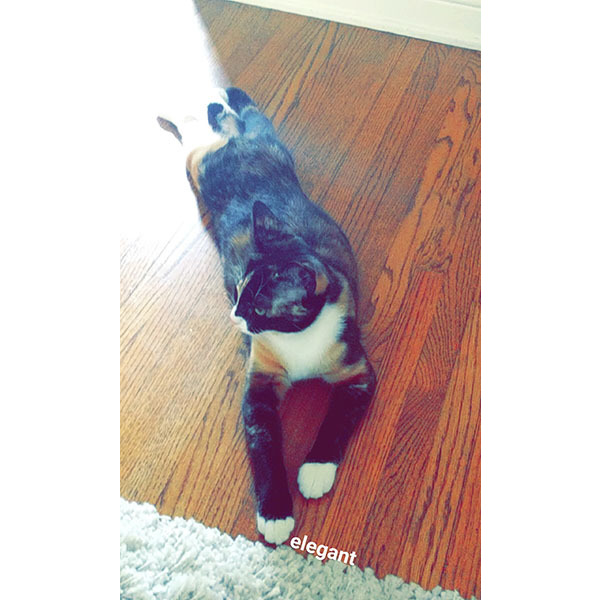 The elegant Scout.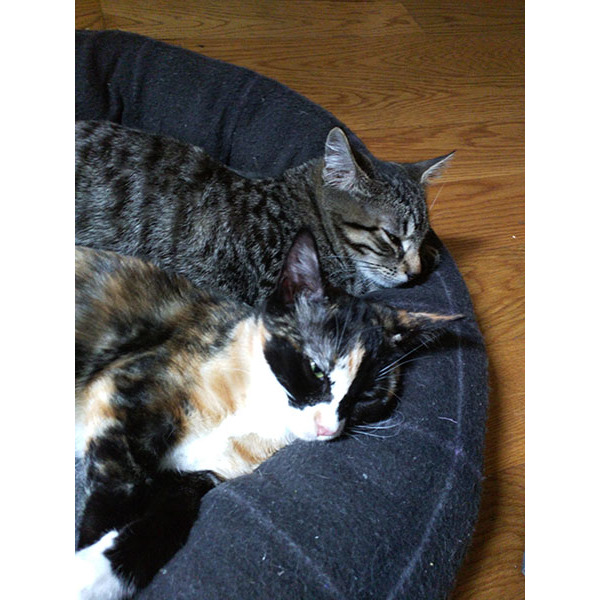 Aaaawwww.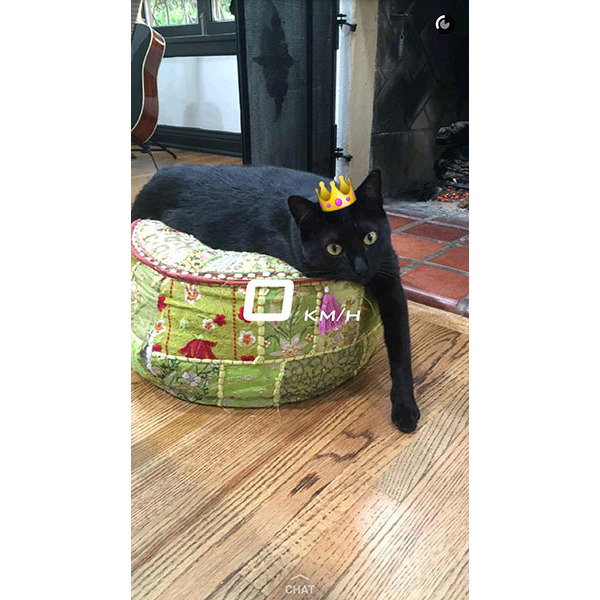 Jiji, family cat #1.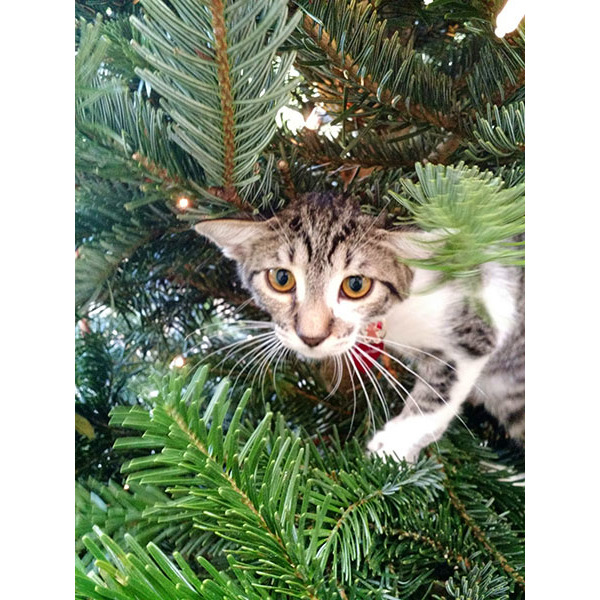 Kiki, family cat #2.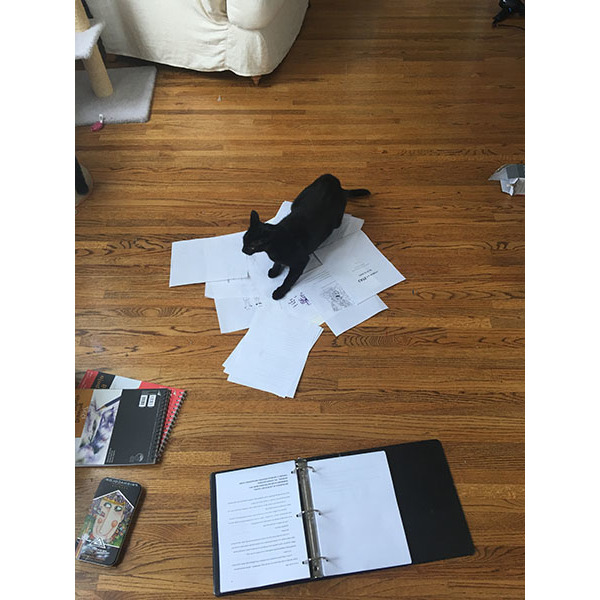 Jiji, giving feedback.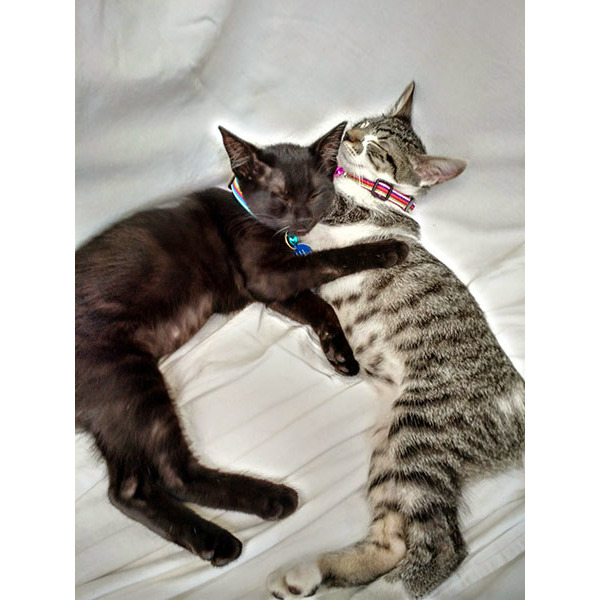 Hugs!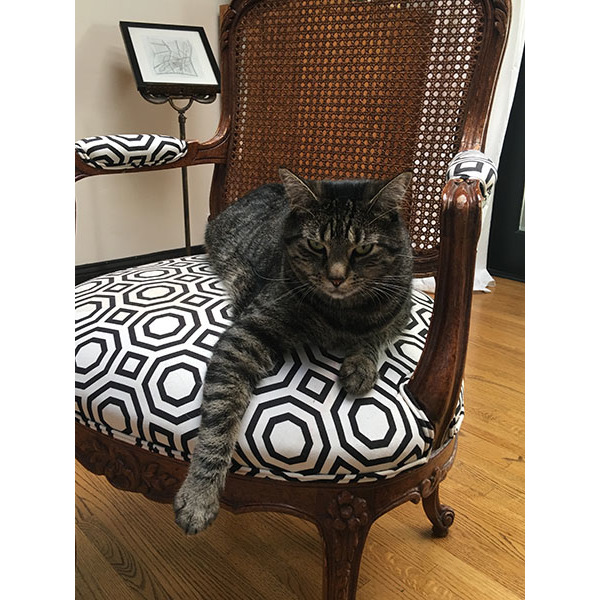 Stu is in charge.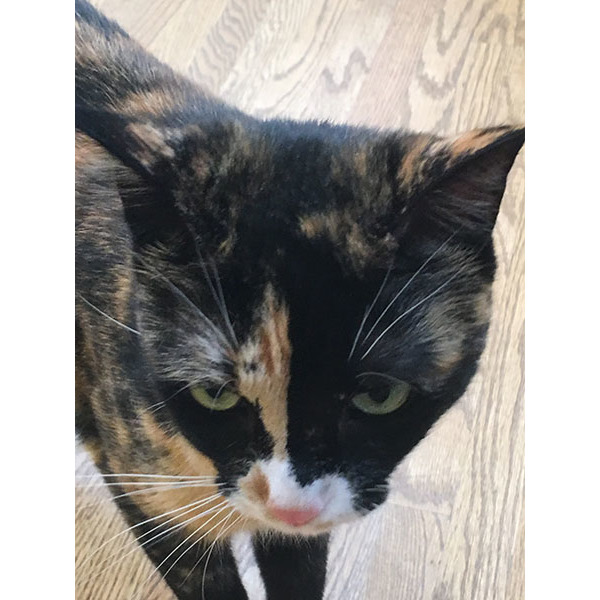 What is she thinking?
Thank you Stohl & Peterson for uncovering the epic battle waging in front of our very noses. Young readers will tear right through this hilarious and touching middle grade adventure—if their cat doesn't tear it up first.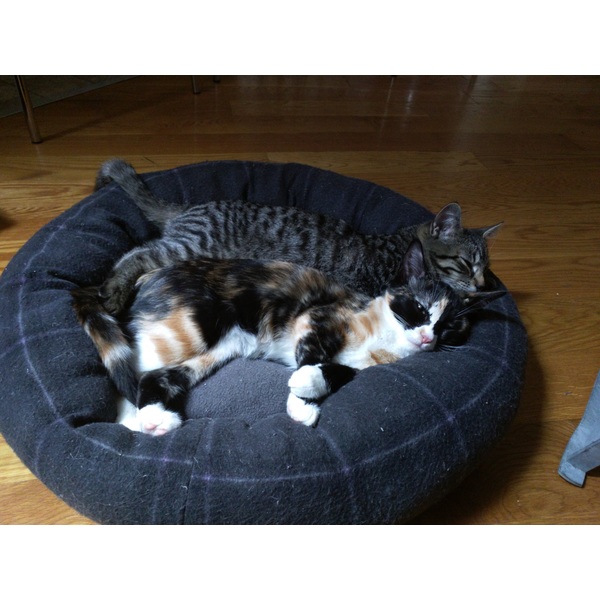 The REAL Stu and Scout!
While comically contrasting the vast gulf between the mentalities of machines and cats, and (plainly) having great fun with names, the authors also work in significant gulf-bridging elements and developments. A STEM-friendly, high-interest adventure.
I love this book as much as I love the family who made it. It had me at Pounce.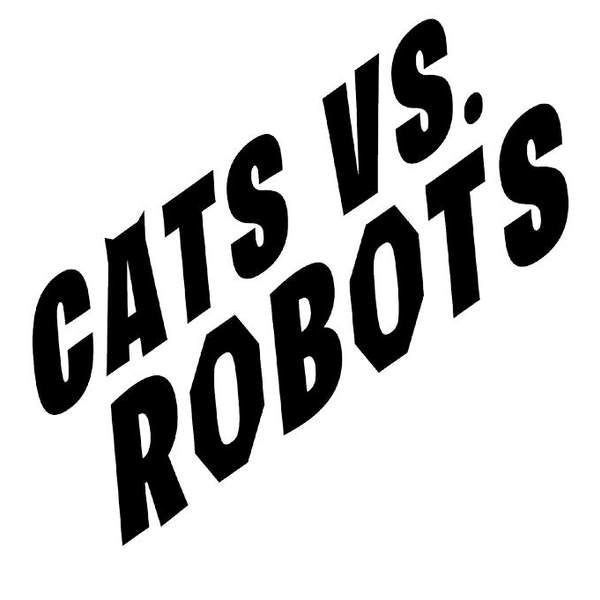 Our robots!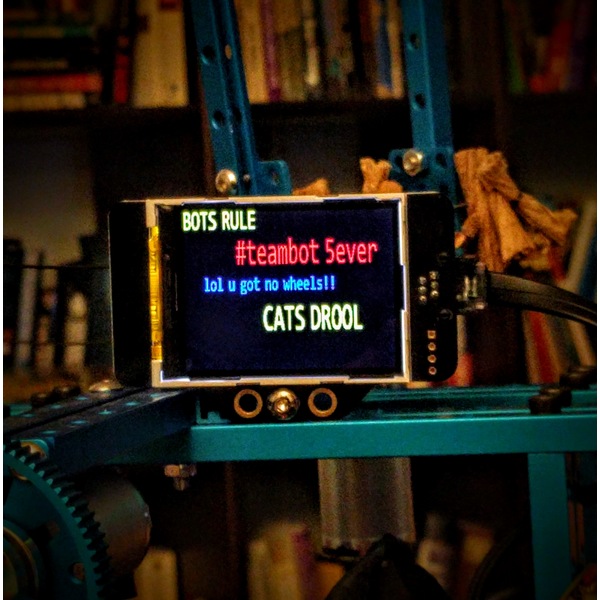 Rude!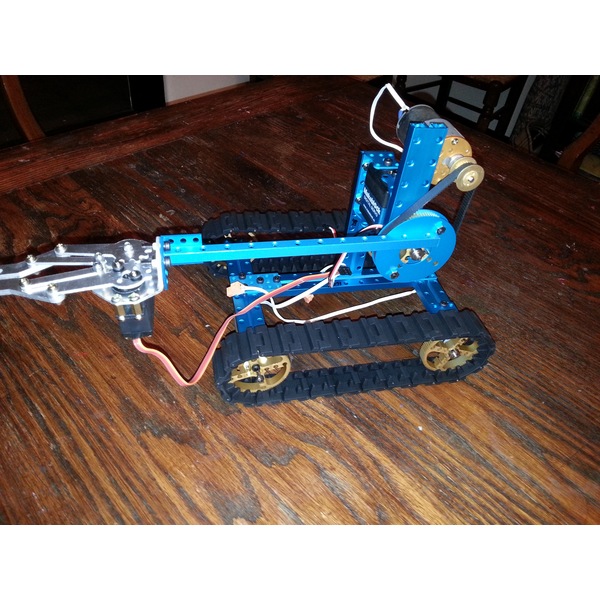 Grabs!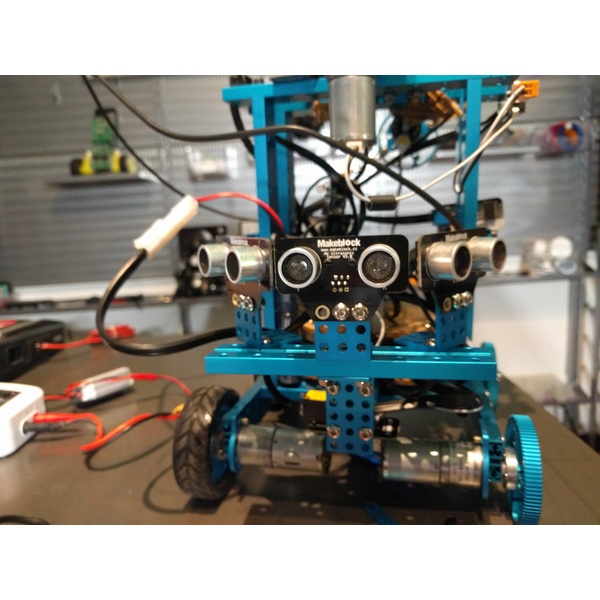 Cy closeup.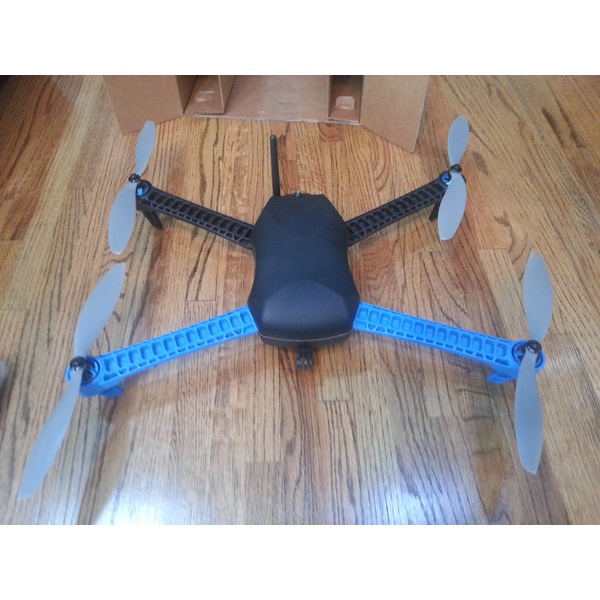 Joan (before).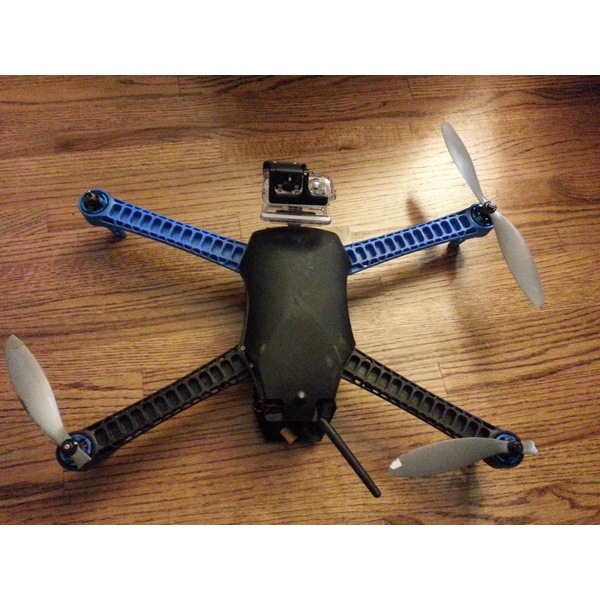 Joan (after).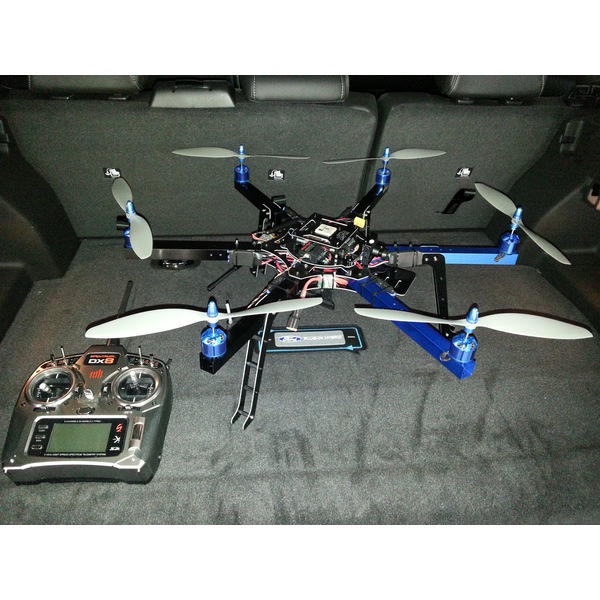 Joan upgraded.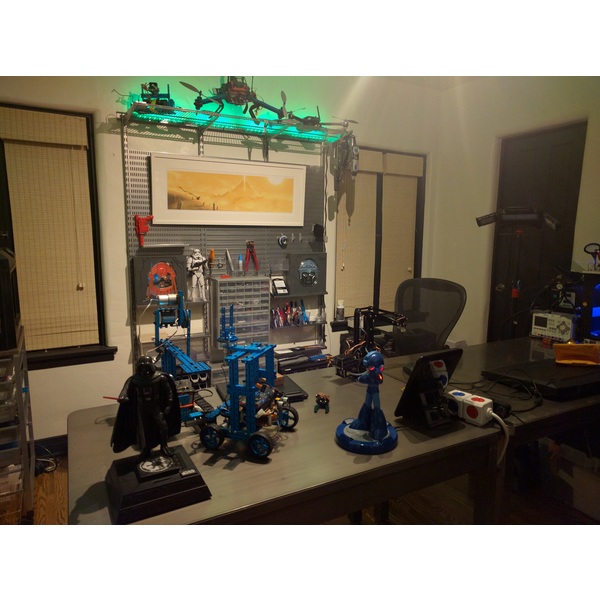 Group photo.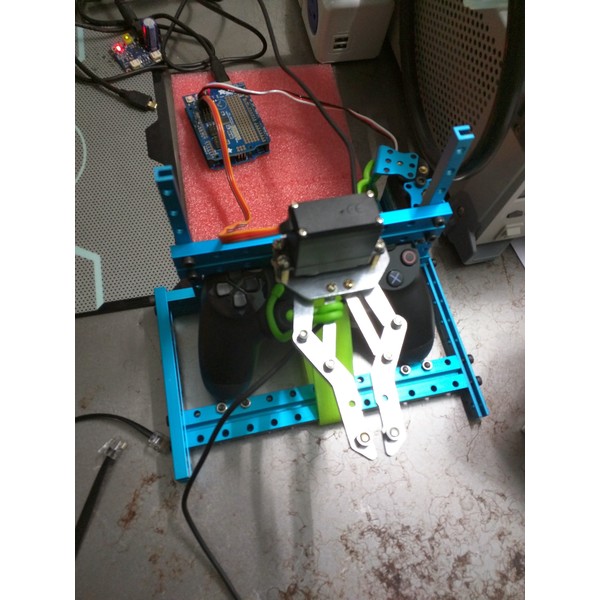 Controller hack :)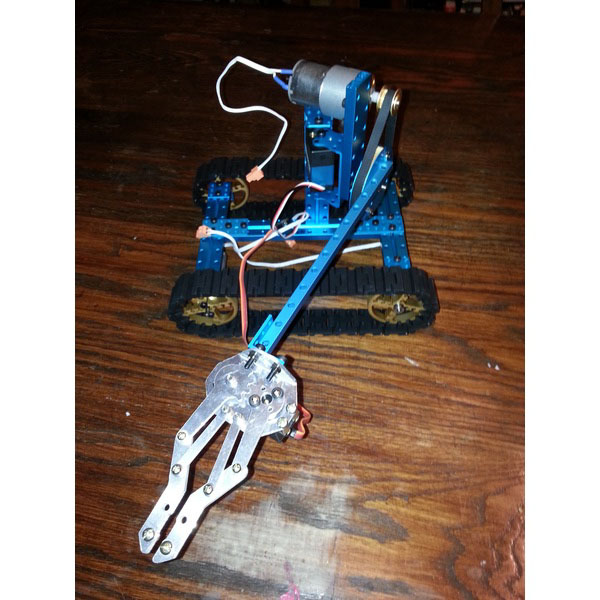 Grabs!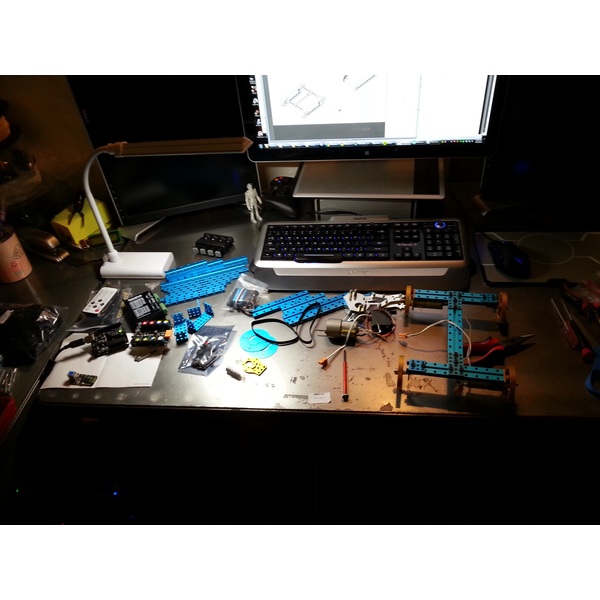 Work in progress...
Margaret Stohl

Margaret Stohl is a #1 New York Times bestselling young adult author who has been published in fifty countries and thirty-two languages and sold more than ten million books worldwide. Beautiful Creatures debuted as the Amazon #1 Teen book of the year; seven of Margaret's books have reached bestseller lists in the United States and around the world.

After Beautiful Creatures was released as a feature film from Warner Brothers, Margaret began working with Marvel on two Black Widow novels, as well as the ongoing Mighty Captain Marvel comics. She can now often be seen at a Comicon, or at one of the book festivals she co-founded, YALLFEST (Charleston, SC) and YALLWEST (Santa Monica, CA.) Sometimes you can also find her at a Seattle game studio called Bungie, because it has good snacks. When she commutes to work, she takes her cats with her. You can find out more about her at @mstohl on twitter or margaret_stohl on instagram or margaret_stohl on snapchat or at mstohl.com

Lewis Peterson

Lewis Peterson made videogames for seventeen years, selling millions of games, including multiple titles for Activision/Blizzard, Westwood Studios, and ultimately 7 Studios, the independent game development studio he co-founded with Margaret Stohl, which operated out of Los Angeles, Salt Lake City and Taiwan for more than a decade. After selling the company in 2009, Lewis began pursuing his passions—studying computer science, competing on the Pokemon trading card game circuit (the family vacation was to Worlds, five straight summers in a row) and building his first robotic prototypes.

A graduate of Stanford University and Yale Law School, Lewis has always loved learning; what he loves most, though, is what he shares with Margaret, which is raising his three wildly different children in a house filled with videogame art, cats and robots.

Kay Peterson

Kay Peterson, youngest child of Margaret and Lewis, is currently studying fine arts at Interlochen Center for the Arts, and previously studied at Crossroads School for Arts and Sciences. Kay is passionate about cats, and adopted Jiji and Kiki in seventh grade. (You can often see both on Margaret's Instagram.) Cats Vs. Robots is Kay's debut as an illustrator.